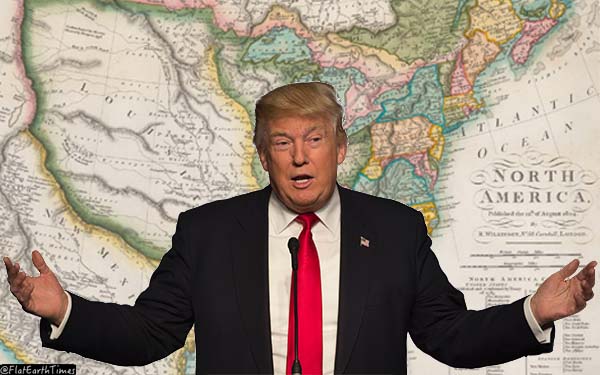 NEW ORLEANS – President Trump today announced that he would withdraw the United States from the 1803 Louisiana Purchase with France.
The deal, signed during the Jefferson Administration, gave Napoleonic France $15 million for part or all of what now comprise 14 states, from Louisiana up through the Great Plains into Montana.
"What were our leaders thinking? This was the most one-sided deal in the history of this country," said President Trump, in announcing the withdrawal from the purchase. "I mean, it was a young country."
Democrats grumbled that the loss of a third of the country could hurt some American workers and "stoke uncertainty" on the world stage. Senate Minority Leader Chuck Schumer called the withdrawal "unfortunate and misguided."
Some Democrats however, took confidence from the loss of many Republican districts, hoping for better election results in 2018.
"Beats coming up with talking points" said an astonishing number of DNC workers.
Supporters of President Trump were ecstatic.
"He's getting things done!" said James Bernadette, an unemployed mechanic and now French citizen in Topeka, Kansas. "Time to get the riff-raff out of our [sic] country!"
Oedipus contributed to this report.  He can be reached at theflatearthtimes@gmail.com