NCAA Admits Intentional Incompetence
After years of questionable stands, exploding salaries, and inexplicably selfish behavior, the National Collegiate Athletic Association and some of its satellite organizations have finally come forward to confess deliberately incompetent behavior. The announcement came as little surprise to some prominent observers.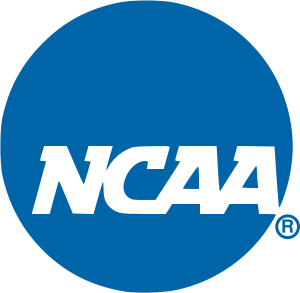 "They always seemed interested in spiting as many people as possible," said Kevin Anderson, the athletic director at the University of Maryland. "It was as if they were really trying to be awful at their jobs. I wish I had that good an excuse, to be honest."
Among many criticisms, the NCAA is constantly under fire for its flat denial to endorse any change to the current College Football Bowl Championship Series (BCS) system, which controversially allows only two teams to compete for the national championship in the post season.
"We realized people would prefer a four or eight-game playoff," said David Frohnmayer, Chairman of the BCS Presidential Oversight Committee, while lighting a cigar with a 100 dollar bill. "That's why we never did it."
Mark Emmert, Executive Director of the NCAA, corroborated the notion that the body was fully dedicated to displeasing and dissatisfying athletes and fans alike.
"We're assholes. We admit it," he said from his office in Indianapolis, where he sits on a beanbag chair he claims is "stuffed full of the raw cash of slave labor."
The NCAA has long been criticized for refusing to allow collegiate athletes to receive financial compensation of any kind, beyond scholarships.
"Today, the NCAA is proud to finally admit what we've long denied – players deserve to be paid for play. But we're still not paying them, because we're also admitting this: we're all rich, selfish, ego-maniacal assholes," ranted Emmert.
"We just love taking advantage of people.  When a student must decide between playing another year at a school he loves and earning a degree, or prematurely entering a professional league to feed his impoverished family, I can't help it; I actually get aroused."
At that point, Emmert hustled reporters out of his office, locking it behind him.
Later that evening, the NCAA released a statement, saying: "The NCAA acknowledges today for the first time that there's some merit to the fact that every independent study ever done on Title IX has declared it a failure that actually prevents thousands more young men from participating in intercollegiate athletics. But we're not changing the policy, because we're terrified of student protests and posturing politicians ruining our fiefdom of student-athlete exploitation, and, quite simply, we love displeasing people."
The NCAA then fired its front desk staff, stating in a text message to ESPN that it did so because "they'd have the hardest time finding new jobs, lol."
Fake Kevin Anderson (@FakeKvinAndrson) and Eric Cartman contributed to this report.
Twitter @ThirstyTimes
Find us on Facebook @ The Thirsty Turtle Times